Everyone loves the feel of sand between the toes. But Fulham osteopath Pierre Meslet is taking it to another level.
He's about to compete in the toughest footrace on the planet, the Marathon des Sables in the Sahara desert.
The 38-year-old will be one of 1,200 runners on the starting line in April, attempting to run the equivalent of six marathons in a week across sand and rock while carrying a backpack of food, torch, water and sleeping gear.
"I ran it in 2021 and came ninth," said Pierre. "This year, with my teammates, we are aiming to win. It's been 15 years since a nation other than Morocco has won.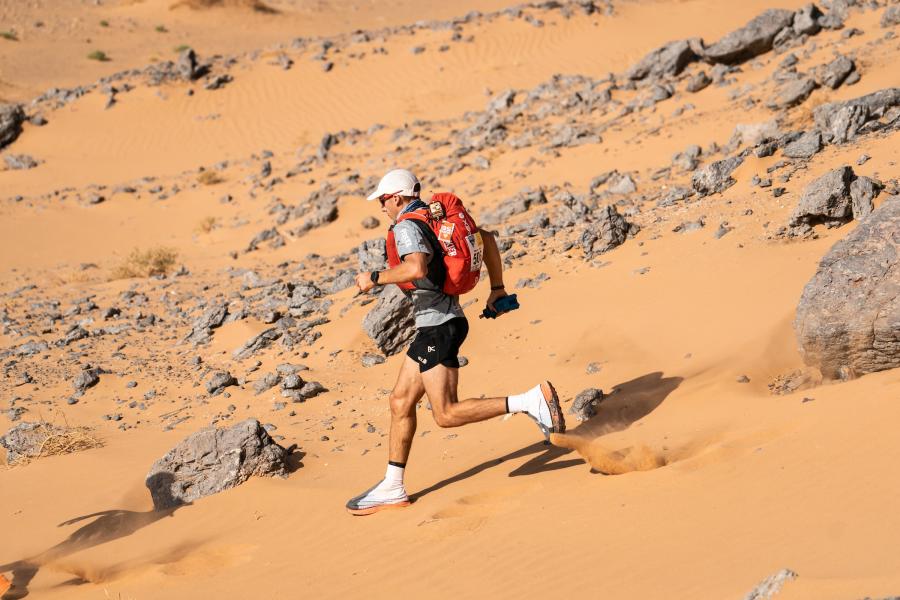 The race
"We each have to carry a backpack of about 8kg for the whole week," Pierre explains. "With a sleeping bag, mattress, food, first aid and water, although water is also provided at checkpoints every two hours."
He has spent the past week training in Lanzarote, where the terrain is similar – even if it can't match the heat he'll encounter in the Sahara in April, when temperatures can reach 50° and fierce crosswinds rake the hostile landscape.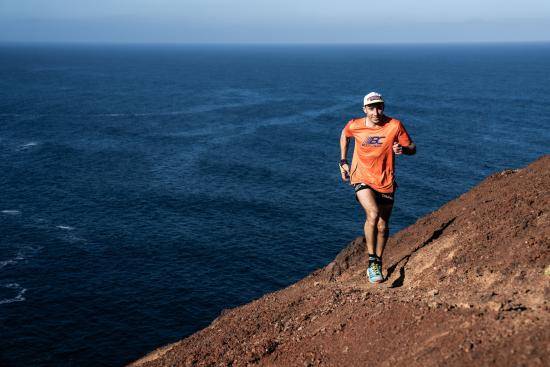 Pierre is following in illustrious local footprints. Several H&F residents have already competed, including newsreader Sophie Raworth, surveyor Jonathan Wallach and GP Emma Burton.
"The main challenge is the ground; it's very soft," said Pierre, who wears special gaiters to prevent sand getting into his running shoes. "The problem is the Sahara has a lot of bushes, which are very sharp, and if you don't look where you're going they can tear the gaiters apart!"
Hazards
Other interesting hazards include biting camel spiders and scorpions. Alarmingly, one of the mandatory items of equipment each competitor must carry is a venom pump!
The last time Pierre ran the marathon of the sands, he raised £3,000 for the Royal Marsden Hospital. This time he's focusing on the team, as five runners pool their times to try to break a monopoly Moroccan teams have enjoyed since the noughties.
"I'm probably the weakest link," laughed Pierre, whose day job is travelling to clients' homes with his mobile osteopath business. He was also part of the medical team at the London 2012 Olympics, and lectures on avoiding sports injuries.
One of his sponsors is Profeet, the sports footwear specialist near the junction of Fulham Road and Munster Road.
Pierre, who is married with two young daughters at Thomas's Academy in New Kings Road, said that the Saharan landscape has a lunar quality. "Yes, it looks exactly like the images on the Moon of Neil Armstrong and company!"
He began running at the age of 12, but only started long-distance running in 2014 when he lived in Singapore. When he sets off in the Sahara on 21 April, his personal challenge is to beat his time of 25 hours 35 minutes, achieved in 2021.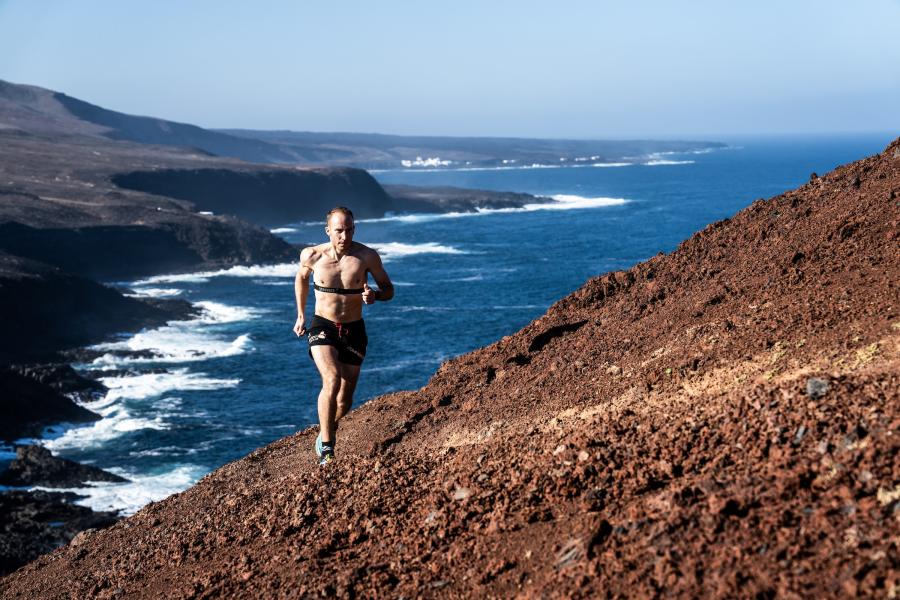 Want to read more news stories like this? Subscribe to our weekly e-news bulletin.