Foreword from Hammersmith & Fulham Council's response to the TFL bus review. By Cllr Ben Coleman, Deputy Leader of Hammersmith & Fulham Council.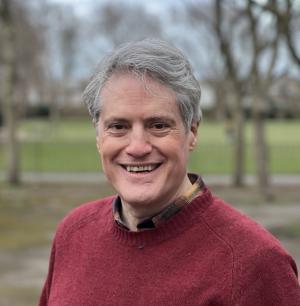 We much appreciate the opportunity to respond to TfL's bus review. We fully appreciate the challenges facing TfL.
The Covid pandemic has caused fare income to collapse, and the government's response has been inadequate. While they provided some emergency funding, in return ministers have required TfL to make unacceptable cuts – £400m in less than three years.
Meanwhile, other governments from New York to Paris are funding public transport after the pandemic to maintain services and keep fares low. This is even more important in the cost-of-living crisis.
We are deeply concerned that, without sufficient government funding for their public transport, Londoners will effectively end up paying for the pandemic. Because pay they will if TfL's proposals go through unchanged.
Our analysis shows (pdf 8.2MB) that Hammersmith & Fulham's residents will face significant disadvantage as a result. Where routes in our borough are to be cut, at least one in 10 of the alternative routes proposed will require an interchange – and these may not even be at the same stop.
This is particularly hard for elderly and Disabled people. It also increases passengers' risk at night-time.
Night buses, including to Hammersmith town centre, will be significantly reduced. Longer waiting times, longer distances to bus stops and more interchanges will expose passengers to greater risk. Seventy per cent of current N72 users, for example, will have to change buses to reach their destination.
And north of Du Cane Road, passengers will have to walk 600m for an alternative bus. It is hard to see how this sits with TfL's ambitions to improve women's safety.
Meanwhile, changes to the numbers 23 and 27 will make it more difficult for people on lower incomes to get to the Tesco superstore at Earls Court. These changes will also reduce the appeal of buses for those who can afford to drive. Across the borough, these government-forced cuts may see an increase in polluting car journeys.
The plans will hit hard our poorest residents and key workers, for whom buses are a transport lifeline. They will affect 22 per cent of H&F's poorest areas. For example, on Clem Attlee Court, our most deprived estate, if the No. 74 is cut, getting to central London will add 15 minutes to people's journey.
For all residents, travelling to Hammersmith and Charing Cross hospitals could take 15 minutes longer after the 74 goes. Staff working late shifts at Hammersmith Hospital will be hit when the N72 is cut with no replacement, with new routes and interchanges that will add 15 minutes to their journey.
The plans will also hit elderly and Disabled people. Up to 20 per cent of residents affected are Freedom Pass holders. These may have particular difficulty changing buses – and getting use to new routes – especially when the interchange is not at the same stop. The plans will also hit the young, not least those travelling to school and college.
Up to nine per cent of passengers affected are Zip card users. And North End Road Market, which we are doing so much to boost with much-appreciated funding from TfL, will suffer from the cuts to the 74, 211 and 14 as the trip there will take longer and become less attractive.
All this assumes, of course, that the new bus routes operate at the same frequency. But except for the 272, TfL has given no idea of frequency for the routes. Will there be more buses, as many, fewer?
We are also concerned at the lack of evidence in the proposals for the claim that there is capacity on alternative routes for the routes that are being cut.
It is clear from TfL's consultation that the government's failure to fund Londoners' transport properly as we recover from the pandemic will seriously damage Hammersmith & Fulham's vital bus network.
It will make life harder and more expensive for our residents, and our streets more polluted. We set out our arguments in more detail in this submission.
We hope they will encourage TfL to think again about its plans for buses in our borough.