Hammersmith & Fulham Council is working to support a leading Afghan women's rights judge who fled Afghanistan when the Taliban seized control.
Fawzia Amini, 48, is currently living in temporary accommodation in the borough with her husband and four daughters.
H&F has provided the accommodation as part of the Afghan Citizen Resettlement Scheme, and we're now working on finding them permanent homes.
"Fawzia Amini worked tirelessly to protect and improve the lives of women and girls in Afghanistan," said Cllr Rebecca Harvey, H&F Cabinet Member for Social Inclusion and Community Safety.
"Fawzia, her family, and the many other Afghan refugees who are building new lives here will always be welcomed in our borough, especially as they add to the rich diversity of our population, making H&F a great place to live."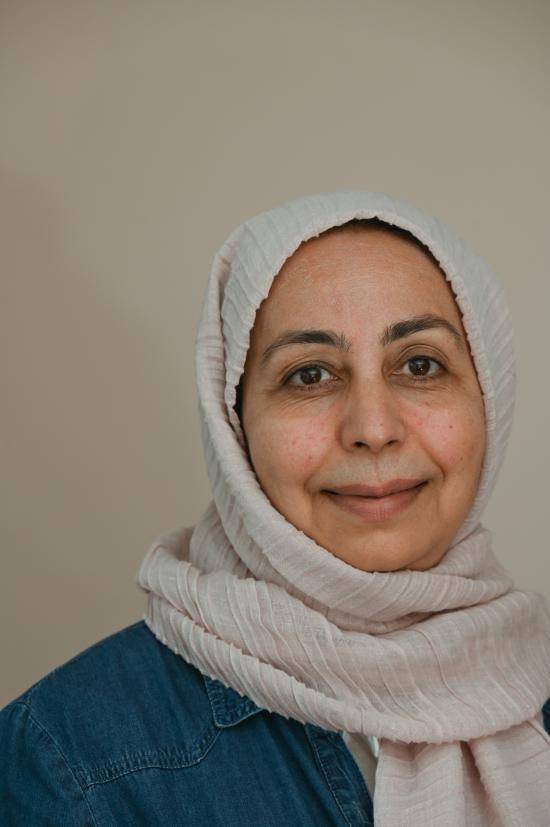 Education
Fawzia and her family arrived in November. Each of her daughters, along with all other school aged Afghan refugees living in temporary accommodation, were given a suitable school place within the borough.
"They're really enjoying school and find their subjects interesting. Two of my daughters attend a local sixth form, my third is in Year 7 and my youngest is in Year 5," Fawzia said with a smile.
"It's a big opportunity for them to study in a London school."
We're helping
Officers from H&F have also been able to support Fawzia and her husband by arranging for them to take English classes.
"My husband has become my classmate. We do two sessions a week online, and one in person. We study English because it's fun to do something during the day and I'd like to study English law eventually," she said.
The couple are now working towards their first qualification. Their new language skills mean they can help their daughters with their homework and better settle into their new lives in London.
Meanwhile, Fawzia and her family are taking full advantage of their weekends off from school. "We love Hammersmith & Fulham, it's so multi-cultural and people speak so many languages," Fawzia said.
"We've also been to the Natural History Museum and the Science Museum, or we go to the local park and get ice creams. I am so grateful that we were able to come here and that my daughters are safe and in school."
Journey to London
Before arriving in H&F Fawzia and her family travelled from Afghanistan to Greece, where they waited 43 days for their Afghan Citizen Resettlement Scheme documents to arrive.
"When the Taliban took control and we decided it was time to leave, we left Kabul by bus and travelled 13 hours overnight to the provinces. Travelling was incredibly dangerous for me and my family, because of the situation the Taliban has created," said Fawzia, whose advocacy for Afghan women's rights conflicts with the Taliban's view.
"We dressed in old, uncolourful clothing to match the people from the provinces and had all the bus lights turned off so we wouldn't be seen."
In total, Fawzia and her family's journey to England took two months. "We're so grateful to be here, many families we travelled with are still in Greece," she said.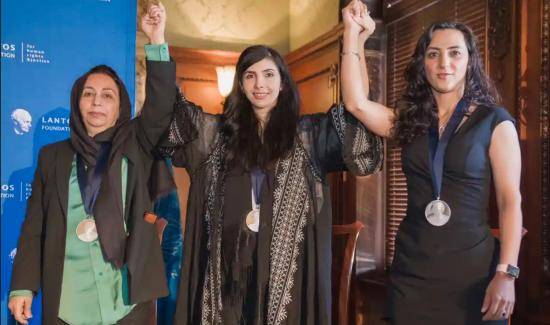 Women's rights
Prior to arriving in the UK, Fawzia worked as a judge, protecting women across Afghanistan.
She is one of Afghanistan's leading female judges, a senior judge in the country's highest court. She was head of the legal department of the Ministry of Women and headed the violence against women court.
Fawzia has a degree in Law and a Master's degree in Criminology, and has spent more than 20 years working in Afghanistan's Supreme Court.
Her work also includes drafting Afghanistan's Elimination of Violence Against Women Act, and the country's Child Custody Act. Fawzia also worked to protect women's shelters and uphold modernised, protective family law.
Her service to her country, and her ongoing work to campaign for the many female judges that are still in Afghanistan earned her this year's Lantos Prize, a prestigious international human rights award from the Lantos Foundation for Human Rights and Justice.
"The award is a great honour. It means a lot that people value the work I do for Afghanistan's women. I hope that one day I can do something similar here," Fawzia said.
"I want to work or volunteer in London. I have run Zoom workshops for young Afghan girls, so that the teenagers of my country know their rights, and I want to continue giving back."
Fawzia was one of three Afghan women to be honoured.
Want to read more news stories like this? Subscribe to our weekly e-news bulletin.