Hammersmith & Fulham residents are welcoming refugees from Ukraine into their homes across the borough.
Iryna Dydyk, 55, arrived in H&F six weeks ago, after escaping Russian shelling of her hometown and capital, Kyiv.
VIDEO: Watch our short interview with Iryna on YouTube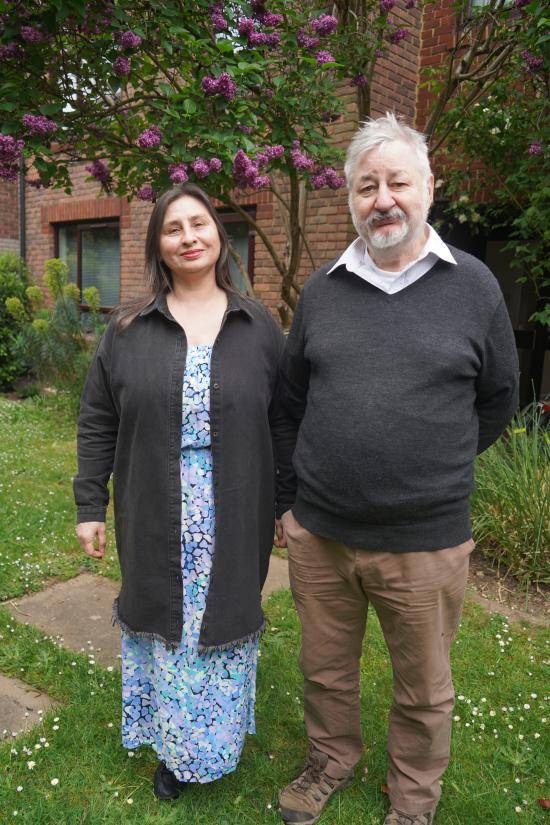 She is now living in Hammersmith, with Michael, her business partner of more than 20 years, who offered her his home when Russia invaded Ukraine more than two months ago.
Iryna has been supported by Hammersmith & Fulham Council and recently attended one of our Ukrainian welcome events at the Hammersmith Quaker meeting house.
Here she and other arriving refugees could access advice on H&F Council services, including adult social care, school admissions and more general knowledge about the local area. All refugees who attended were also able to collect vouchers to support their first few months in H&F.
Left home
"We left our flat in Kyiv after the Russians shelled a neighbouring block of flats, killing and injuring people," she said. "My daughter and I travelled by car from Kyiv to rural Ukraine to escape the conflict, and I then continued on alone to the UK.
"It was a very difficult decision for me to flee and leave my daughter, but I am slightly Disabled, and can't run to the shelter when needed. I realised that I was a burden for my daughter as I slowed her down when we were trying to hide during air attacks."
Travelled for four days
Iryna travelled for four days to the UK – the majority of the trip on an overcrowded train through Ukraine via Lviv and on to Poland – with only a small backpack. Inside was her laptop, hard drive, passport, money and bank cards.
"Most people only had small bags on the train, because then we could fit more people. You learn in war what's really important, and it's people not stuff," said Iryna.
"The train regularly stopped in fields between train stations, to escape air attacks, sometimes for up to two hours. At some train stations it did not stop at all, although was supposed to, again to escape the air raids."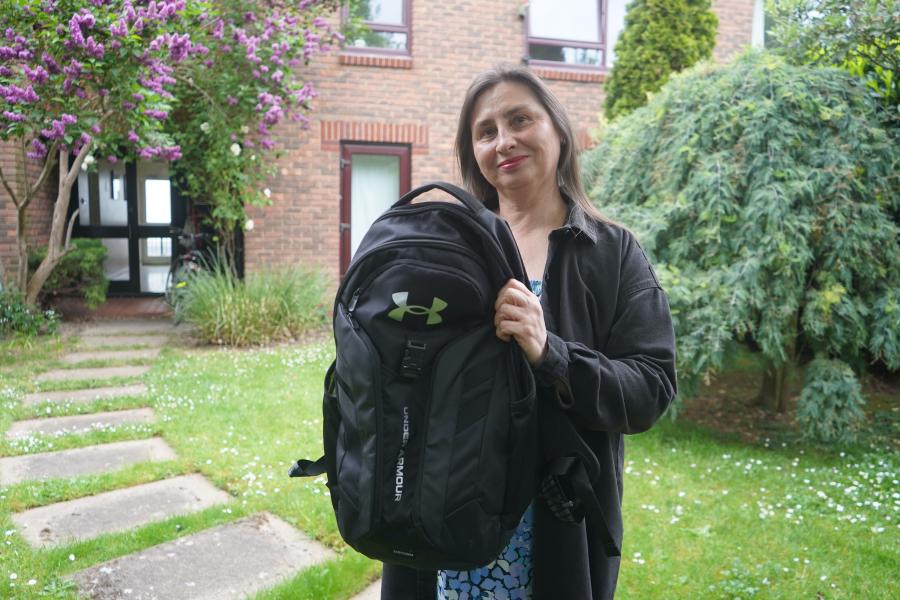 A new normal
Before the war, Iryna ran her own company and headed a non-governmental organization focused on protecting investments and fighting corruption across Ukraine.
"Being here, without work, is very different. I like to be busy, so I have been volunteering at the nearby Ukrainian Social Club in Kensington," said Iryna.
"I would like to be a useful member of this community. Once I have been approved for a national insurance number, I hope to find a job where I can give back to H&F and help support incoming refugees."
Iryna said "I enjoy visiting the Thames Path and Bishops Park. It's the simple things like visiting North End Road market that I like the most and that remind me of home. In Ukraine, it's very popular to visit open markets for vegetables and fruit."
H&F Ukraine appeal
We're working with H&F Giving and West London Welcome to create the H&F Ukraine Appeal.
All money raised from the appeal will go towards supporting Ukrainian refugees and local residents affected by the crisis.
If you would like to provide support to those still in Ukraine, you can also donate to the Disasters Emergency Committee's humanitarian appeal.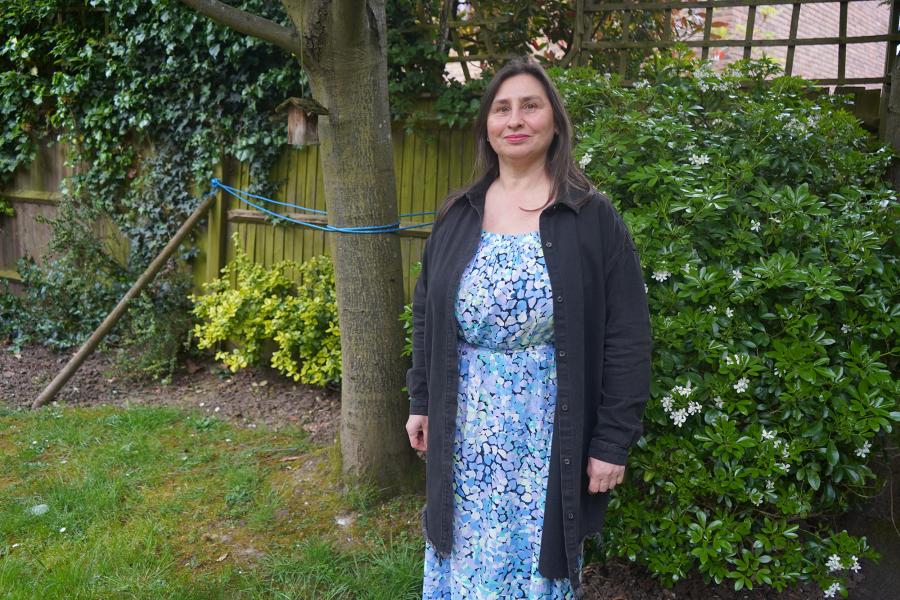 Want to read more news stories like this? Subscribe to our weekly e-news bulletin.