A couple who fled a life of slavery in America and settled in Hammersmith to raise their family have been celebrated with an English Heritage blue plaque.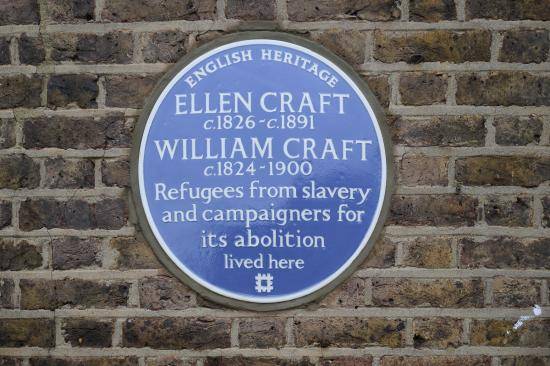 Ellen and William Craft, who lived at 26 Cambridge Grove from the late 1850s until 1868, eventually returned to the United States after the American Civil War and opened a school for the children of freed slaves.
But it was from their Hammersmith home that the passionate abolitionists campaigned to end slavery and published a bestseller about their daring escape to London.
The couple's Hammersmith house – where Cambridge Grove dips below the tube lines – has now become another important historical location in the borough.
The inscription on the plaque unveiled on Thursday (30 September) reads:
ELLEN CRAFT c1826-c1891
WILLIAM CRAFT c1824-1900
Refugees from slavery
and campaigners for
its abolition lived here.
It sits at ground-floor level on the house, clearly visible to pedestrians on the elevated footpaths.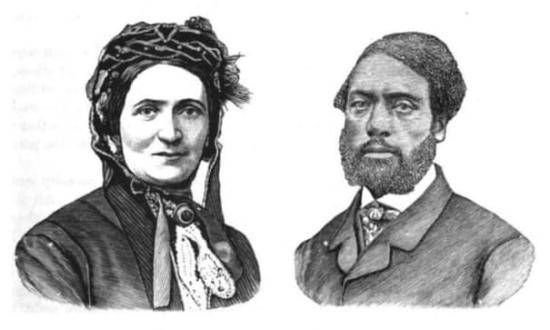 "This is a fitting tribute to two remarkable Hammersmith residents whose efforts 150 years ago helped rid the world of slavery," said H&F Council Deputy Leader Sue Fennimore.
"We're delighted to help celebrate Ellen and William Craft with an English Heritage blue plaque, so all our residents can share in supporting the work they started in the fight against injustice – a fight that is just as relevant today."
Slavery
Born into slavery in Georgia, the couple met when William's original owner sold him to settle gambling debts.
Ellen, the daughter of a mixed-race house slave, and William married in 1846, although they were forbidden from having a legal ceremony. Not wanting to raise their own children as slaves, they planned a daring escape.
Ellen, whose skin was pale, cut her hair and disguised herself as a man (her right arm in a sling, to conceal the fact that she had never been taught to write), while William posed as her personal servant.
Fleeing to the relative freedom of Boston, they became local celebrities, recounting their adventures at abolitionist meetings. But as fugitive slaves, they were pursued by bounty hunters and fled to England in December 1850. "It was not until we stepped ashore at Liverpool that we were free from every slavish fear," said William.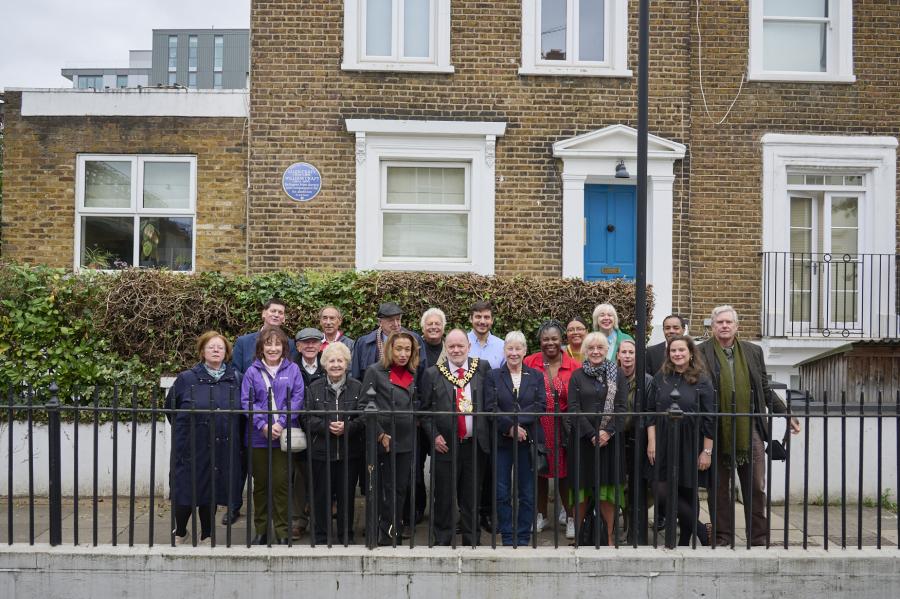 Hammersmith
After learning to read and write at night school, the couple settled in Hammersmith, their home becoming a hub for the campaign to free slaves.
The couple's book, Running A Thousand Miles for Freedom, which is available online, revealed the horrors of slavery, where women and girls were routinely raped as punishment, and any husband, father or brother who attempted to intervene was executed.
"The free air of good old England agrees well with my wife and our dear little ones," wrote William at his desk in Cambridge Grove, where the couple raised five children.
The Crafts would still recognise their former end-of-terrace house, though in 1986 it was converted into three flats, with a new mansard roof, and side and rear extensions.
Ellen also used her time in Hammersmith to raise money for a school for children in Dahomey, where William went on a campaigning tour which helped end the African slave trade.
After the American Civil War, and the emancipation of slaves, the Crafts returned to Boston in August 1869, with three of their children and, assisted by donations from British and American abolitionists, set up a farm school in Georgia for the children of freed slaves.
Blue plaques in H&F
The new plaque brings the number of plaques in Hammersmith & Fulham to 23. Blue plaques first appeared to celebrate significant buildings in 1866, when Ellen, William and their first four children lived in W6 and shopped in nearby King Street.
"It is the only identified and surviving London address for the Crafts and, given the absence of viable alternatives and the scarceness of opportunities that exist to commemorate black Londoners of the 19th century, we are particularly pleased to be able to put a blue plaque here," English Heritage said.
The glazed plaque, which is fired twice, measures nearly 50cm (20in) across, is frost-proof and cleans itself with rainwater thanks to its domed shape.
The blue plaque will actually be the second monument to the Crafts in the borough. One was put up in 1995 on the wall of the Shepherds Bush Housing Group building in Glenthorne Road, Hammersmith.
Want to read more news stories like this? Subscribe to our weekly e-news bulletin.