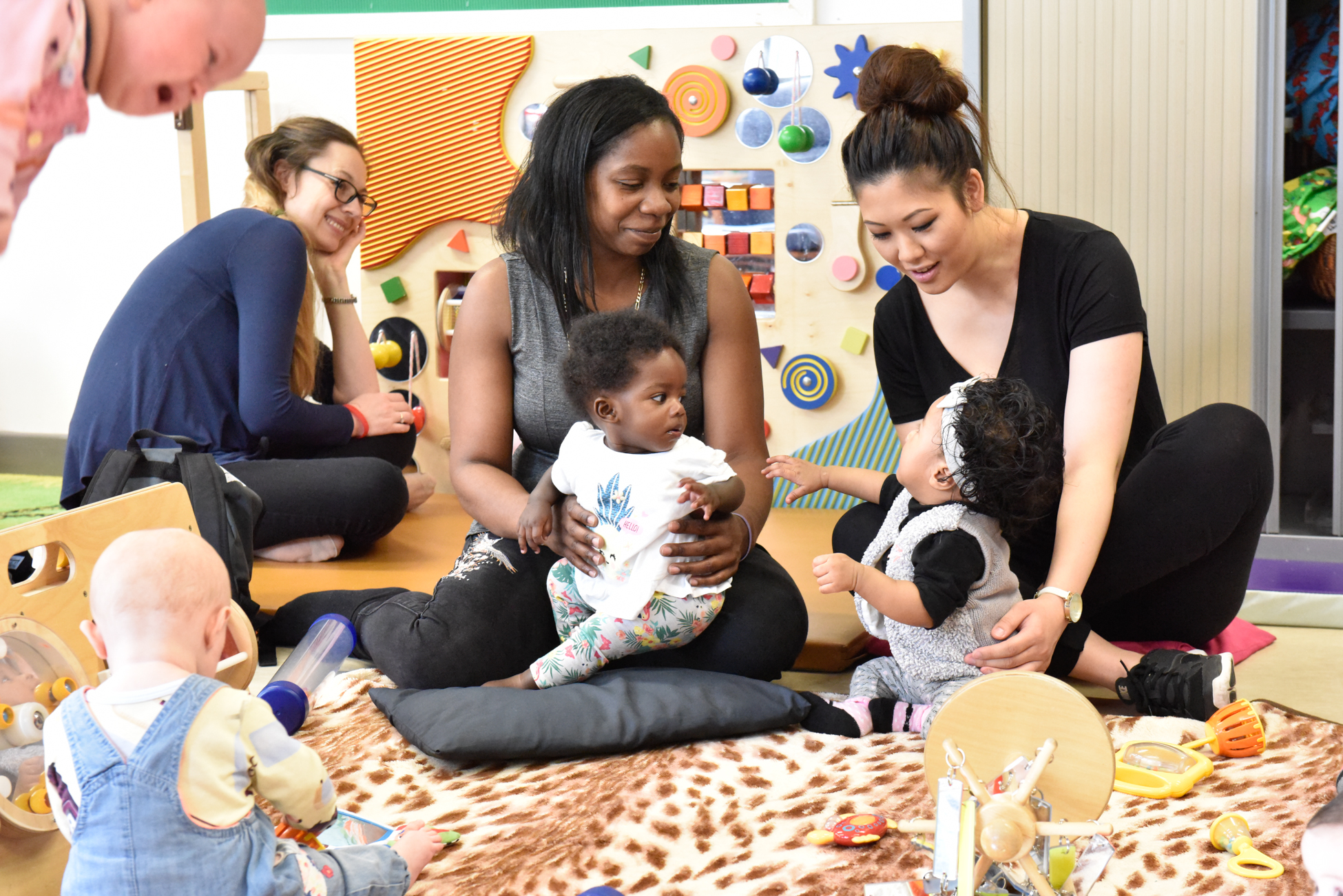 Family Support has today (18 July 2018) launched its new digital service for families across Hammersmith & Fulham.
The online resource provides a wealth of information for mums, dads and carers on the activities available, practical parenting advice, support and much more!
"This new digital service is another great example of the way we help local people get in touch with all of the services on offer.  And it is part of our ongoing commitment to doing things with our residents not to them.
"Whether it's information on baby massage classes, details of health visitor clinics or support available for young carers this online resource puts our families in control of what services they receive," said Cllr Larry Culhane, H&F Cabinet Member for Children and Education.
About Family Support
Our children's centres are on hand so mums, dads, carers and children can make new friends and enjoy play and learning experiences together.
We offer a range of experiences for families with children. These include learn and play sessions, baby massage, health visitor clinics, English language classes, sleep workshops and much more.
Peter Watt, Managing Director of Family Support, said:
"Parenting is one of the toughest jobs around and we've put together some practical advice to help you deal with the challenges along the way whether your child is a newborn or aged up to 19.
"When times are tough, we are here to support you every step of the way – so please come into one of our children's centres and find out how we can help."
For older children and young people we offer access to youth provision and are here to help young carers. We also offer support for families who have special educational needs and disabilities.
Loving, positive and nurturing relationships help children and young people develop the healthy brains they need for future life challenges. Find out more about the science behind brain development. 
Here for families
Having children can be great fun but sometimes things can get hard and Family Support is here for worries big and small. It could be dealing with problems at home with drugs or substance abuse, struggling to cope or feeling low. Perhaps you have housing problems or need help keeping the kids active or eating well?
We are here to provide families with quick and easy access to support and advice. Pop into a children's centre, phone 020 8753 6070 or email contact@family-support.org.uk.
More about Family Support
Founded on 1 April 2018 as an independent Local Authority Trading Company, Family Support was created to support all Hammersmith & Fulham families so they can access the right help and support faster.
Want to read more news stories like this? Subscribe to our weekly e-news bulletin.