Who can be a governor?
Governors are people like you. You may be a parent or simply a concerned citizen with an interest in education. If you feel that you have something to offer, get involved as a governor.
School governors reflect the whole community, including parents, teachers and other people working in schools, the local authority, local businesses, religious and community groups.
All governors take an equal part in making and carrying out decisions.
What do governors do?
School governors, together with school staff, are responsible for making sure all pupils get a high quality education, they make important decisions about how schools are run.
Governors have a strategic role and work together to carry out their three core functions:
Ensure there is a clear vision, ethos, and strategic direction.
Governors work closely with the headteachers and senior leaders, holding them to account for the educational performance of the school and its pupils and the performance management of staff.
Governors oversee the financial performance and make sure the school's money is well spent..
The school governors work within a code of conduct agreed with each school and adhere to the Seven Principles of Public life which outline the ethical standards expected of those working in the public sector The Seven Principles of Public Life - GOV.UK
Though it's not paid, being a governor is a big responsibility and takes time, energy, and commitment. But don't be put off because you are not an expert – plenty of training and support is available.
Supporting governor development
H&F have a framework of support in place. This support may be through advice and guidance, attending network sessions with other governors or signing up for some training. 
An annual programme of training, development and networking is scheduled to support our governors in the role and the strategic leadership for effective governance.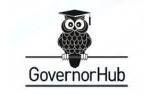 If you are a governor already in one of our Hammersmith and Fulham schools you should be able to book online via our H&F GovernorHub page, alternatively you can email our Strategic Schools Governance Lead to find out what is available.

Interested in finding out more?
We are particularly interested in encouraging governors from minority ethnic groups as these are currently under-represented on governing bodies.
We work closely with Governors for Schools in the recruitment of our governors. You can find out more about the role and complete an application here Governors for schools - volunteers
Contact
Georgina Herry
Strategic Schools Governance Lead & SACRE
georgina.herry@lbhf.gov.uk