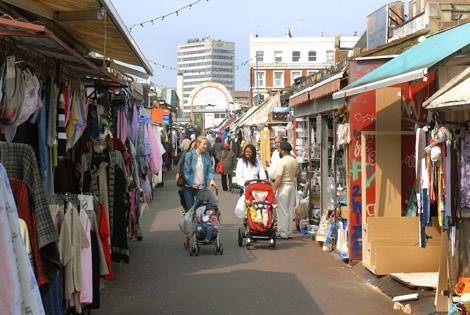 The original market has entrances on Uxbridge Road and Goldhawk Road just east of the railway bridges. The entrance to the new Shepherds Bush Market is further west along the Uxbridge Road.
Both markets are privately run. For more information please email info@shepherdsbushmarket.org
Contact us
Contact the street market team:
020 8753 3916 (office hours: Monday to Friday, 9am to 5pm)
Test out your business idea for free at Shepherds Bush Market
The Shepherds Bush Market Academy is providing support and training for residents looking to try out a business idea – no matter how much experience they have.
The team's goal is to reduce the barriers and risks between having an idea and trying it out.
Help starts at the Market Academy's first induction session. Here they'll run through the support on offer and the flexible, plug and play market spaces designed to help local businesses start with minimal fuss and risk.
This April will the Market Academy has launched a rolling programme of:
foundation classes to help you launch or improve your business
1:2:1 mentoring sessions with successful entrepreneurs
networking events and socials for our growing community of small, independent businesses.
Current induction sessions run every Friday at 4pm. More information and updated can be found on their website or social media platforms:
If you're interested in collaborating or have an event you'd like the Market to host in their academy, please email info@shepherdsbushmarket.org