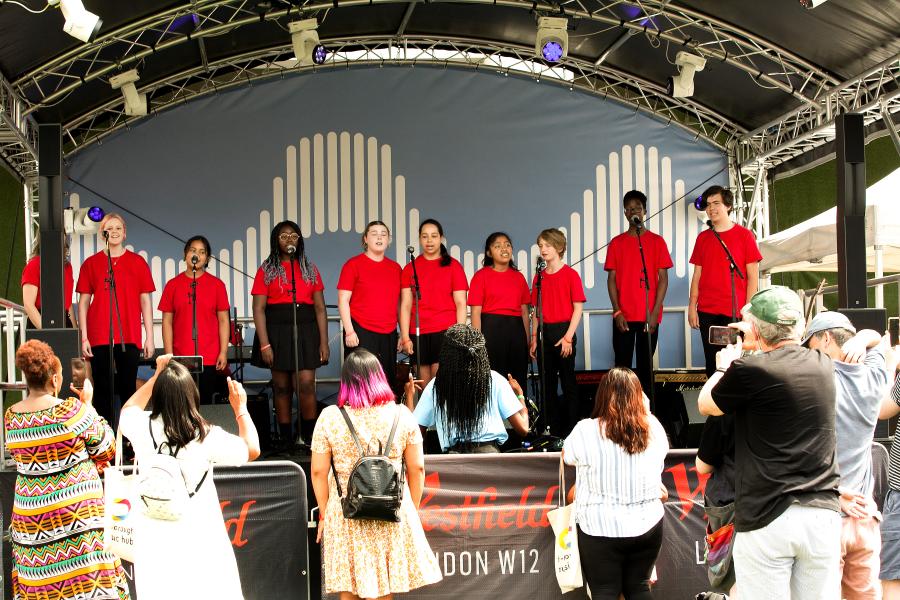 Sounds like Hammersmith & Fulham's Big Gig Take 1 was the borough's biggest festival of the summer with 26 performers from across the borough!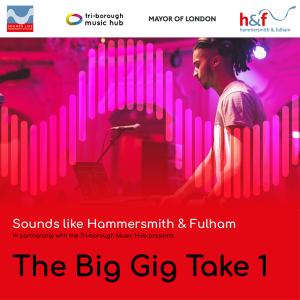 This open-air music festival was held in partnership with the Tri-Borough Music Hub and was free for all to attend. Local 14–18-year-olds performed a mix of singing, live music and rap throughout the afternoon.
All acts had been selected by our Young Music Producers Board, made up of local 14–25-year-olds, who had worked with the Tri-Borough Music Hub since April 2022 to create the Big Gig.
The sold-out show was attended by 300 residents throughout the afternoon and was held at Westfield.
Industry professionals including Samson Jatto, Alika, Phoebe Fox, Shamime Ibrahim and Dylan Mysercough-Harris also attended, taking part in a panel discussion about the music industry.
Local charity Key4life who have been involved throughout Sound like H&F's phase one attended alongside Cllr Emma Apthorp, Mayor of H&F, to discuss their important work within the borough.
Check out photos from the day on our Flickr photo gallery.