Our contractors have started work to improve drainage in Shepherds Bush Green.
The work is focused on the western side of Shepherds Bush Green. This part of the Green is often flooded over the winter months, and after heavy rainfall at other times of the year. 
We're aiming to improve the surface water drainage, which will improve both the appearance and useability of the site. It will make it more resilient to heavy footfall and to major events.
A network of underground pipes will be installed, which will channel rainwater into a 'soakaway' drainage system. The ground will also be levelled and new grass seeded.
The work will take around two months and the area will remain closed until next Spring. This will give the new grass a good chance to grow and fully establish before the site is re-opened to the public.
There is no cost to the taxpayer for this work. It has been funded directly through our negotiations with private developers.
If you have any questions or concerns, please email: parksprojects@lbhf.gov.uk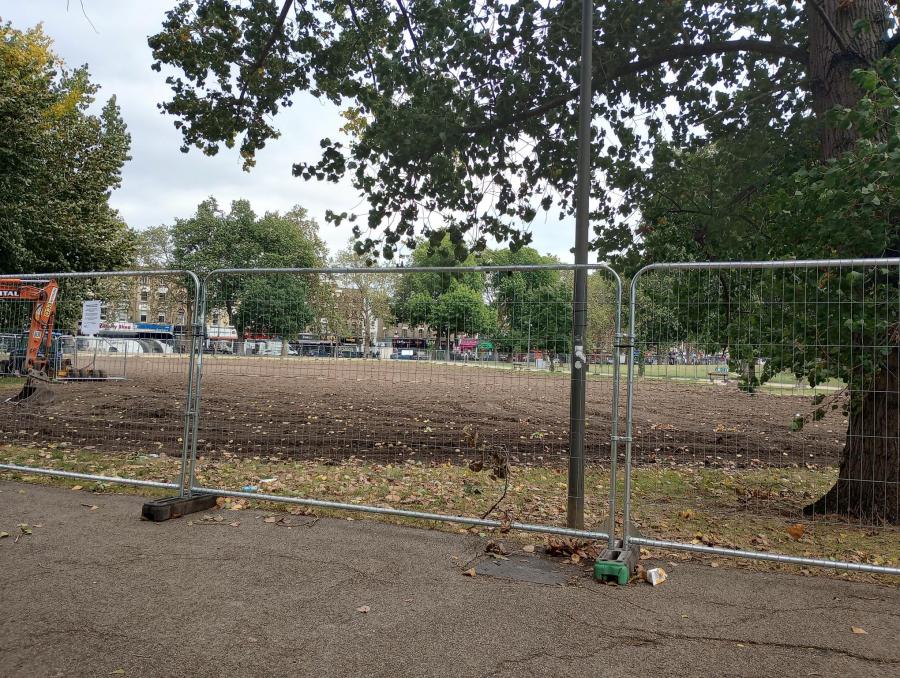 Want to read more news stories like this? Subscribe to our weekly e-news bulletin.