Fulham's new e-commerce platform – Online High Street – is ready for your orders.
Being piloted in SW6, and supported by Hammersmith & Fulham Council, the platform offers residents the opportunity to buy items from multiple high street independents, with one payment and next day delivery.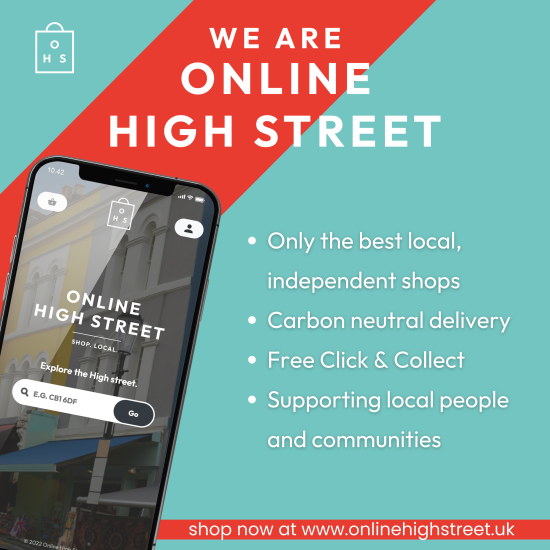 The new shopping platform has more than 20 local businesses, offering a wide range of products, and all delivered for a flat fee of £3.95 – no matter how many stores you buy from.
"Shopping local and independent is a great way to support our high streets, local economy and hardworking residents" said Cllr Andrew Jones, H&F Cabinet Member for the Economy.
"This new e-commerce platform makes shopping across Fulham easier and more accessible than ever, all while helping shoppers build sustainable habits."
Residents can get £10 off their first shop of £20 or more until Saturday 31 December with the code OHS10. Terms and conditions apply.
From Bridge Baker, Al Baydar, Nature's Delight and Friarwood Fine Wines, there's a store to meet your every shopping need.
Online High Street is expected to grow in the coming weeks and months as more businesses sign up to the platform, offering a great alternative to the big retail giants for your Christmas shopping.
Simple, convenient, and eco-friendly
The sustainable shopping experience is designed to make supporting your local independents easier and greener than ever.
Deliveries are packaged together and delivered straight to your home or workplace, from as soon as the day of order, and each delivery is carbon neutral thanks to Online High Street's delivery partners.
The platform works with Packfleet and Zedify who deliver using cargo bikes or electric vans and who prioritises efficient routing – helping keep Fulham's air as clean as possible.
Residents also have the choice of selecting the free 'click and collect' option with their orders.
Stay updated
Online High Street is being piloted in Fulham. To stay updated and to find out when Online High Street will be coming to Hammersmith, Shepherds Bush and beyond, visit:
Or sign up to Online High Street's free newsletter.
Supporting local economies
If you're a business owner in Fulham who would like to join the platform, visit their website to find out more and sign up now.
Want to read more news stories like this? Subscribe to our weekly e-news bulletin.