For the first time in three long years, the Notting Hill Carnival returns to the streets of west London this Bank Holiday weekend.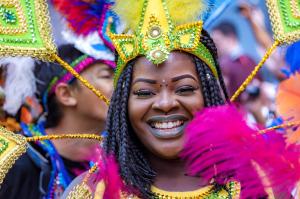 Vibrant and rich in Caribbean culture, the three-day festival is one of the world's biggest arts celebration – second only to Brazil's Carnival in Rio de Janeiro.
Between Saturday 27 August and Monday 29 August, there is plenty of free festival fun to be had between H&F and Notting Hill.
Here are some ideas on how to join in on the fun:
Take part in Carnival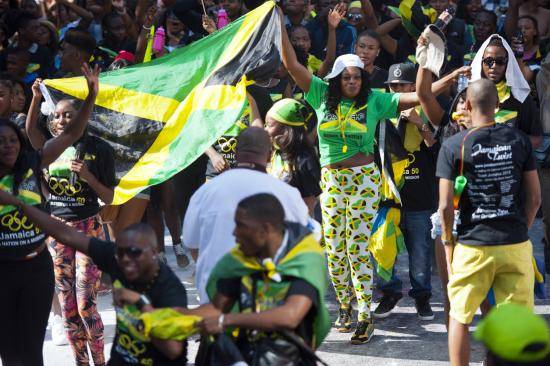 Led by the local community, the Notting Hill Carnival is a colourful celebration of London's diverse heritage, culture and music scene.
Whether to show off your costume in the parade or watch the spectacle from the side lines, Europe's largest street party is well worth a visit.
Come down to see the main parade on Monday (29 August) from 10.30am, see a live performance and enjoy some delicious authentic food from one of the 240 food stalls. There are also a huge number of soundsystems dotted around the carnival route to check out.
Planned bus strikes may affect your route on Sunday 28 and Monday 29 August. Please check the TfL website to plan your journey in advance.
Find the full schedule on the Notting Hill Carnival website, app or official event guide. Have a safe and fun time at #NottingHillCarnival!
Get a head start
Ring in the weekend early with a two-night carnival warm-up at the Pocket Watch pub in Uxbridge Road, Shepherds Bush.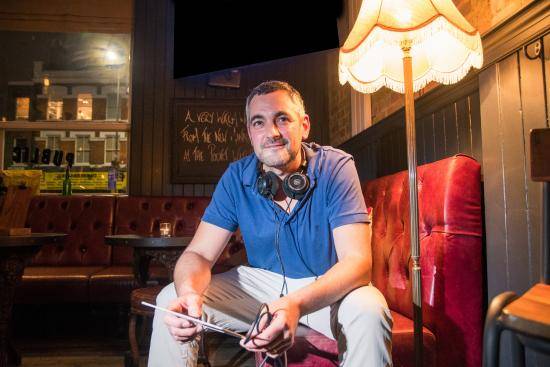 Hosted by W12 DJ Dan Green, aka Daddy Long Legs, the vinyl-only soundsystem night runs on Friday (26 August) and Saturday (27 August).
Both events are free and start at 8pm each night. Curfew is 1am.
Friday night features DJ Ace and Phuture Funk. While Saturday's line-up includes Shepherds Bush DJs and residents Likkle Minty and Chris 'Peckings' Price. Chris and his family were honoured with a blue plaque earlier this year in honour of his late father George who founded Peckings Records in Askew Road in the early Seventies.
Dodge the big crowds
Need a break from the hustle and bustle? Stay home in the borough and…
… take a musical hike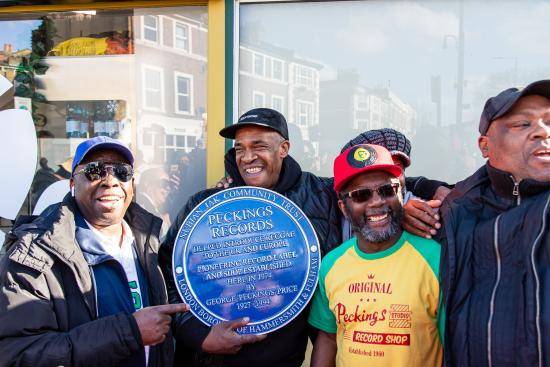 From legendary Calypso and steelbands to an eclectic mix of reggae, house, samba and beyond; music is at the heart of both Notting Hill Carnival and H&F's diverse cultural landscape.
Signposted by blue plaques, we've created a range of heritage walking trails to pay homage to our borough's rich Black history.
This includes our Black music history trail to celebrate H&F's unsung musical heroes.
Take a stroll and discover how music history was written on the streets and in the clubs of H&F through the amazing contributions of Black local artists.
… listen to some music in the park
With temperatures set to climb up to a balmy 23 degrees this weekend, why not vibe to some tunes in one of H&F's many parks and open spaces?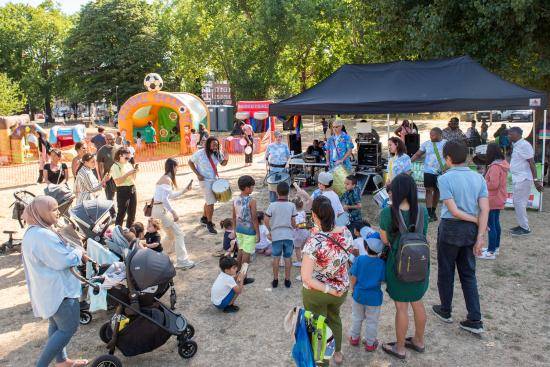 Closest to Carnival are Hammersmith Park and Shepherds Bush Green, each of which is only a 20-minute walk away from Notting Hill.
(Please note that our parks will be locked and closed at 8pm each evening from Friday 26 to Monday 29 August.)
… join a Fifa tournament
Together with local charity People Arise Now, H&F's Gangs Unit is inviting young local people to compete in our Fifa tournament on bank holiday Monday (29 August).
Kick-off will be at 1pm at Dawes Road Hub SW6.
The lucky winners will be awarded two tickets to Thorpe Park theme park by H&F councillor Nikos Souslous.
Local 13-to-18 year-olds are invited to register their interest ahead of the day.
Not into gaming? Come along to watch a movie!
Want to read more news stories like this? Subscribe to our weekly e-news bulletin.