Find out about our 2022 Black History Month events.
A book which has become a classic about life as a Black working-class Londoner is celebrating its 30th anniversary in Black History Month.
The Sun Shone on Our Side of the Street: Aunt Esther's Story was Stephen Bourne's first book, co-written with his adopted aunt and launched in Hammersmith on 14 October 1991.
Esther was the mixed-race daughter of Joseph Bruce, a Guyanese labourer from British Guiana (now Guyana) in South America, and his English wife, who died when Esther was very young.
Esther had been born in Hammersmith & Fulham in 1912. As a single father, Joseph raised her in the tight-knit community of Dieppe Street (now part of the Gibbs Green estate) in Fulham.
After leaving school at 14, Esther worked as a seamstress, making dresses in the 1930s for the likes of popular Black American singer Elisabeth Welch, best known for the songs Stormy Weather and Love for Sale.
When Joseph was killed in the London Blitz, Esther was adopted into Stephen's family by his great-grandmother, Hannah Johnson.
Big-hearted
In the book, South London author and historian Stephen described her as 'the big-hearted mother figure of the Dieppe Street community'. Esther told Stephen that Granny Johnson was 'like a mother to me – she was an angel'. Granny Johnson died in 1952 and is buried in Fulham Cemetery.
H&F commission
In 1991 Stephen was commissioned by Hammersmith & Fulham's Ethnic Communities Oral History Project to compile Aunt Esther's Story from a series of interviews he had done with his aunt.
It was quickly recognised as one of the first books to document the life of a mixed-race working-class woman in Britain, and the reviews were remarkable.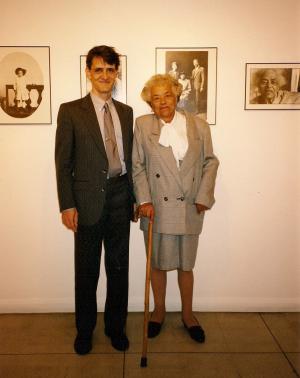 The Caribbean Times called it inspirational and enlightening, while Family Tree Magazine said it 'makes a genuine contribution to the history of unsung heroes of this country'.
Aunt Esther's Story was shortlisted for the Arts Council's Raymond Williams Prize for community publishing.
Stephen also included Esther's experiences of life in Fulham during the Second World War in his book Under Fire – Black Britain in Wartime 1939-45, which was published by the History Press in 2020. She worked as a cleaner and fire watcher in Brompton Hospital.
It focused on what life was like for Black residents of a borough that is today one of the most proudly diverse in the country.
A founder member of the Black and Asian Studies Association, Stephen said: "In the late 1980s I began interviewing Aunt Esther, and in the course of many interviews uncovered a fascinating life history spanning eight decades.
"She gave me first-hand accounts of what life was like for a Black Londoner throughout the 20th century. A friendly, outgoing woman, my aunt integrated easily into the multicultural society of post-war Britain."
Publication of the book gave Esther a great sense of achievement and fulfilment towards the end of her life.
"Aunt Esther died in 1994 and, following her cremation, my mother and I scattered her ashes on her parents' unmarked grave in Fulham Palace Road cemetery," said Stephen. "Granny Johnson rests nearby."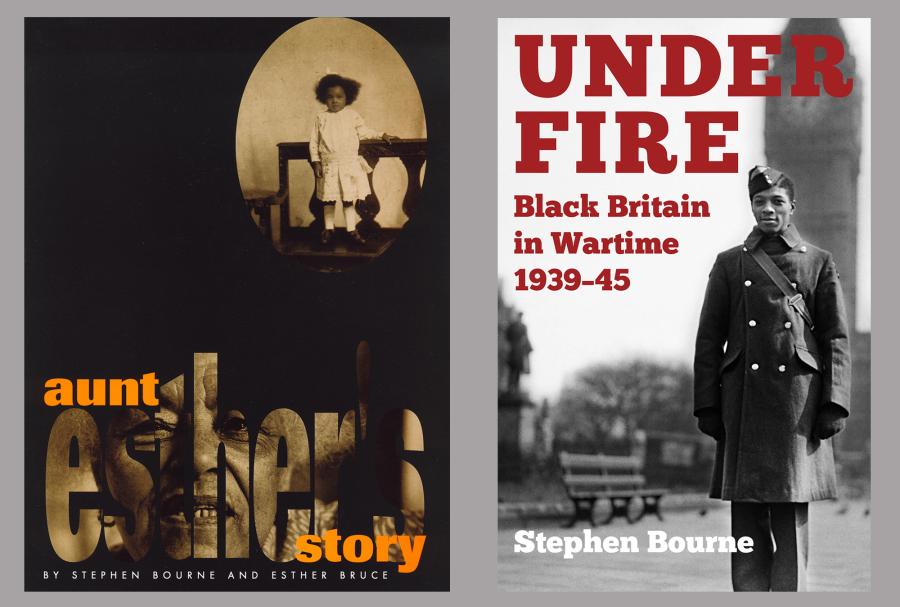 Want to read more news stories like this? Subscribe to our weekly e-news bulletin.