Same great selection of reading, same great cause – Hammersmith's Amnesty International secondhand bookshop has moved three doors down the road.
Shop manager Sonia Laso says the shop has the same quantity of shelf space in its new location, though in a slightly smaller floor area.
"We've taken the opportunity to change some of the categories, so we now have 'literature' rather than 'classics'," she said.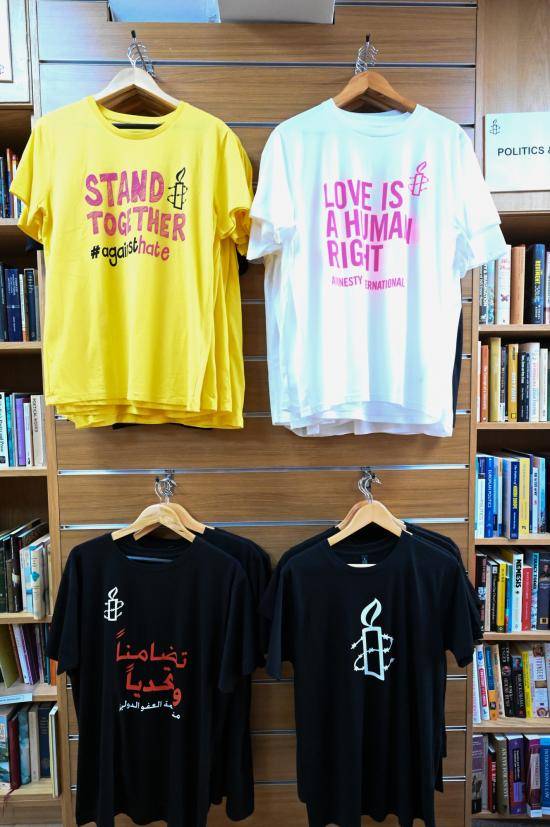 There's a dedicated children's room, while 'leisure and lifestyle' now incorporates sport, DIY, fashion, diet and exercise.
The crime fiction section includes true crime, but the popular 'old and interesting' area remains, with the famous glass cabinet for special oddities and rarities.
The bookshop is on the move as part of work to revitalise the western end of King Street: including a new cinema, new genuinely affordable homes and a revitalised civic campus.
Wheelchair-accessible, the shop still stocks a wide range of vinyl LPs and CDs.
Sonia said the success of the shop depended on its gallant band of volunteers.
"They're our most important resource," she said. "Without them, we're nothing."
It's by no means the first time the bookshop has shuffled location.
It all began in the 1980s when Amnesty International supporters Christine Pain and Dick Langton set up a table-top stall outside the entrance to the Hammersmith & City tube station, selling books to commuters and collecting signatures on petitions.
The shop now occupies the former Rosetta Stone independent bookshop at 175 King Street, which specialised in English and Arabic books until it closed earlier this year.
The big plus for Amnesty is the shop was already fitted-out with modern wall-to-wall adjustable shelving; ideal for the stock of 6,000+ books.
Want to read more news stories like this? Subscribe to our weekly e-news bulletin.