A 'social shack' for kids in Sands End, an inter-generational community garden project in Shepherds Bush and the H&F Big Christmas Day Lunch are some of the projects currently looking for your support on the H&F Hive.
Hammersmith & Fulham Council set up the H&F Hive to enable local organisations and residents to raise money for community projects. Projects can pitch for a share of £200,000* which the council has made available to support great initiatives.
"It's fantastic to see how much the H&F Hive has inspired residents, community organisations and businesses across the borough," said Cllr Sue Fennimore, Deputy Leader of H&F Council. "More than £200,000 has been raised so far to support local projects, and much of that has come from the generosity of our business community."
Howdens Joinery Fulham, Shepherds Bush insurance company By Miles, John Parnham Funfairs and the Hurlingham Club are some of the local businesses that have recently pledged their support.
The local connection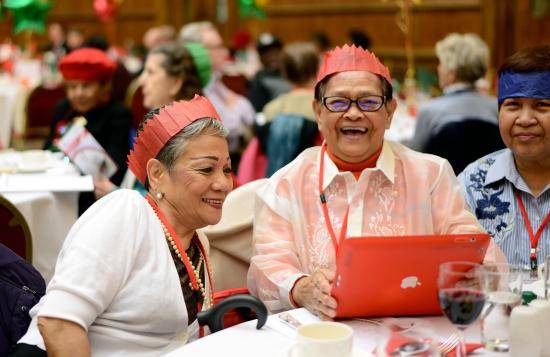 Howdens supplied the kitchen units for the Sands End Community Kitchen at a discounted rate and also donated to the project. The kitchen was created by local charity SEAPIA (Sands End Associated Projects in Action).
Projects like the kitchen, and those presently in need of your support on the H&F Hive, can help boost our community by providing learning and life skills opportunities for the young, support for older residents, and make H&F a better place to live, work and learn.
"We were delighted to be able to help SEAPIA create their community kitchen," said Steve Keyes from Howdens in Fulham.
"Howdens are very much part of the local community in Sands End, employing many local people, so it was great experience to be able to work with the children and staff at SEAPIA, and everyone else involved in the fundraising, to make it happen."
How can you help?
Why not take a look at the projects currently crowdfunding on the H&F Hive and see how your help could make a real difference to your local community?
With a growing number of local organisations using the H&F Hive to bring great ideas to their neighbourhoods, more new supporters are needed to help them reach their goals. Whether it's a one-off pledge to your favourite project or a longer-term commitment to your community, why not be part of the H&F Hive crowd?
Find out more about how you can partner with H&F Council and other organisations on the H&F Hive to support community fundraising or email info@spacehive.com
*Most of the council funding for H&F Hive comes from contributions from developers, through the national Community Infrastructure Levy, which is designed to ensure the benefits of development projects are shared by local communities.
Want to read more news stories like this? Subscribe to our weekly e-news bulletin.
By sending us a comment, you are agreeing to our publishing policy.