Vibrant displays of boldly coloured blooms and neat rows of perfectly formed carrots were an impressive sight at the Fulham Horticultural Society autumn show on Saturday.
See all the pictures from the event on our Flickr photo gallery
More than 20 exhibitors from across the borough entered their season's best into the show held at St Etheldreda's Church Hall in Fulham Palace Road.
Local gardeners packed the annual event with the pick of their produce – showing off huge cabbages and marrows, gleaming aubergines and onions, and beautiful flowers to the gathered visitors.
"The annual Fulham Horticultural Show is a wonderful showcase," says Cllr Sue Fennimore, Deputy Leader of Hammersmith & Fulham Council.
"It's so inspiring to see the flowers and vegetables that can be grown in H&F, as well as the delicious handmade produce. It's a great event for young and old, and I hope will encourage more youngsters into growing their own. I am delighted to support the society."
New faces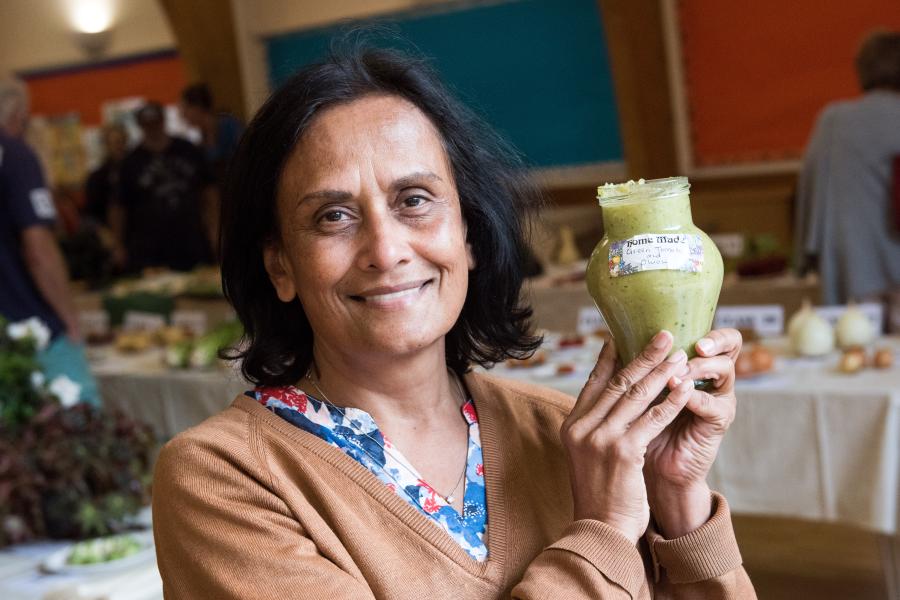 Plenty of new faces picked up prizes at this year's show. Among them were Lorna Vestey, who impressed judges with her flowers, Shrila Amin, who scooped first prize for her chutney, Jane Niesler, with her cherry tomatoes and loaf of fresh bread, and Sara Kay, who came first with her magnificent floral art.
Meanwhile, Charles Dowson won the Vineyard trophy, and Tom's Memorial Cup for best in show for his vegetable collection.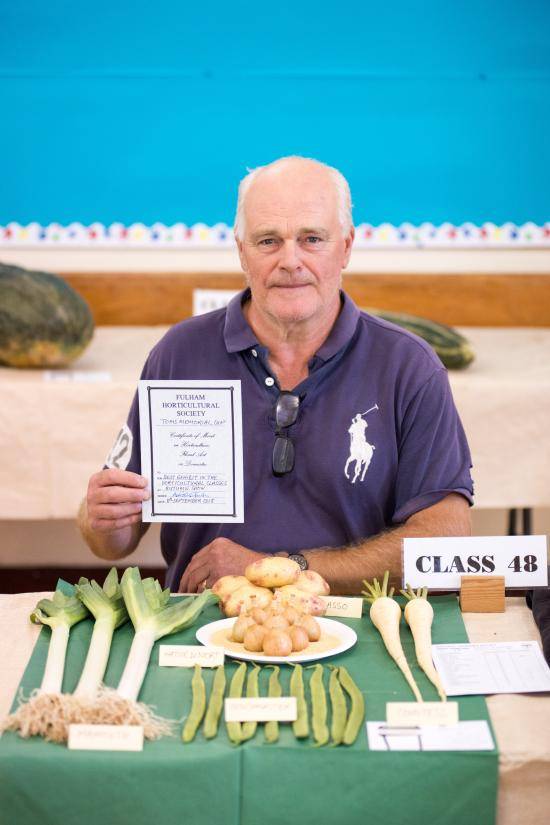 John Rielly, who only entered one class in 2017, this year entered a mighty 22 classes for which he gained eight first places including a spectacular head of celery.
Stewart Whitten won firsts at both ends of the spectrum with his heaviest marrow, and perfect chrysanthemums, among others.
Success
"The show was a great success," said Fulham Horticultural Society's honorary secretary Nicole Coleman.
"I was particularly pleased that the event had attracted locals as old as 92, and people with disabilities who might otherwise not get to see such a selection of flowers and vegetables, and have the opportunity to have tea, homemade cake and a chat."
FHS chairman Eddie Robinson was joined by renowned horticulturalist Andrew Fisher-Tomlin to judge the entries, as well as domestic judge Geraldine Berridge.
To find out more about Fulham Horticultural Society, visit: www.liapod.co.uk/fhs
Winners
The following exhibitors won first prizes at Fulham Horticultural Society's 2018 autumn show:
Stewart Whitten
Abel Hadden
Ian Richardson
Joanna Crudas
Ingleby Jefferson
Lorna Vestey
Fulham Palace
John Schoen
Charles Dowson
John Rielly
Jane Niesler
Eddie Robinson
Shrila Amin
Sara Kay
Julian Peach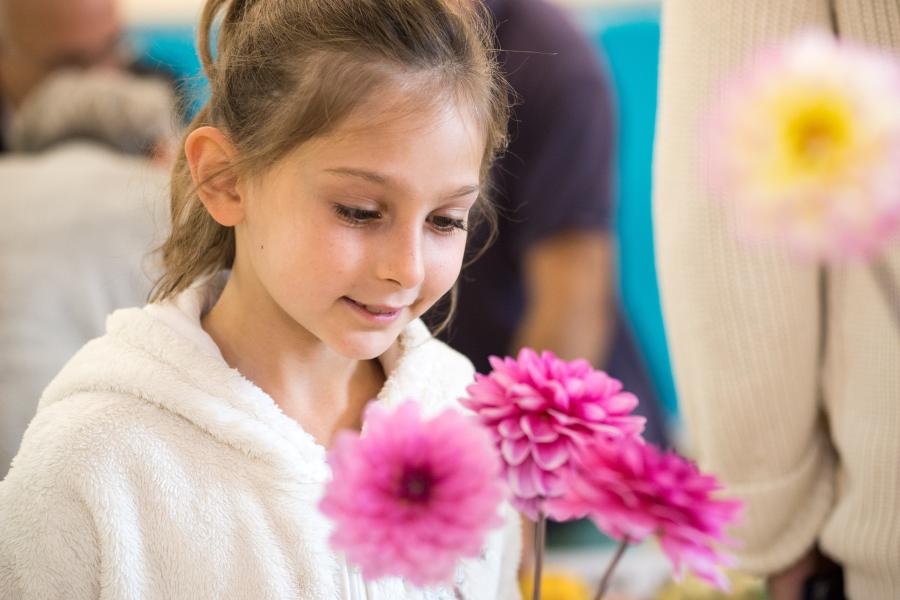 Want to read more news stories like this? Subscribe to our weekly e-news bulletin.