One of the world's biggest advertising firms has moved to White City's booming media quarter.
French owned Publicis Media will take 212,000 sqft of office space at the newly revamped Television Centre in Wood Lane.
The move represents the largest office let in London so far this year.
The advertising giant, which has produced ads for the likes of Samsung and Asda, will join the BBC on the historic site, and ITV Studios, which broadcast their daytime shows such as Good Morning Britain and Lorraine from there.
It coincides with Upstream – H&F Council's new partnership with Imperial College London to make the borough a leading destination for the biotech, digital and creative industries.
"White City is cementing its place as one of the leading media and creative hubs in the country," said Cllr Andrew Jones, H&F Cabinet Member for the Economy and the Arts. "The borough has a long history of TV shows, films and adverts being filmed and produced here and we're looking to continue that tradition as we aim to be the best place to do business in Europe."
Publicis Media will occupy seven floors of the new office building as more than 2,000 staff relocate to the borough from sites in Fitzrovia, Farringdon and Brick Lane.
David Camp, Chief Executive of Stanhope, said: "The landscape of White City has been transformed and it is now truly on the map as a great place to live, work and visit."
Stanhope together with its owners Mitsui and AIMCo, are behind the Television Centre redevelopment.
Next in…
Meanwhile, software company Arts Alliance Media and creative agency Attention Seekers will move to WestWorks at White City Place in Wood Lane.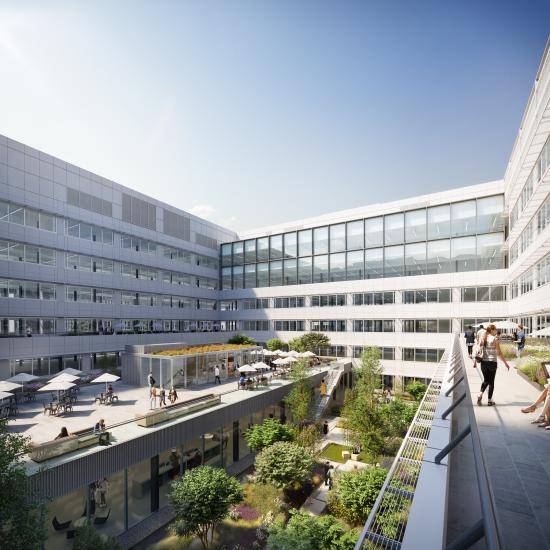 Attention Seekers is an award-winning production company and creative agency, specialising in interactive broadcasts, online video content and live events.
The cutting-edge company, based in the UGLI Campus in Wood Lane, has worked with the likes of Microsoft and Nike as well as producing content featured on the BBC, Sky and Channel 4.
While Arts Alliance Media is the world's leading provider of digital software and services to cinemas.
The firm, which is situated in Landmark House in Hammersmith, produces software which touches over 40,000 screens across the globe.
Attention Seekers and Arts Alliance Media will be joining a myriad of exciting companies, start-ups and scale-ups already established in WestWorks including, OneWeb a satellite telecoms firm backed by Richard Branson, JellyCat, the soft toys maker and Cutting Edge Group which buys rights to soundtracks, and has also invested in films like The King's Speech and Three Billboards Outside Ebbing.
H&F creative hub
Elsewhere in the borough, the award-winning media company UKTV in 10 Hammersmith Grove reaches more than 42 million viewers every month.
Their 10 channel line-up consists of:
Alibi
Dave
Drama
Eden
Gold
Good Food
Home
Really
Watch
Yesterday.
While Riverside TV Studios in Aspenlea Road, where the BBC broadcasted Doctor Who and Top of the Pops, will shortly reopen after four years of extensive renovation works.
This follows hit BBC drama Silent Witness filming part of its 22nd series at Hurlingham Academy last month.
Want to read more news stories like this? Subscribe to our weekly e-news bulletin.
By sending us a comment, you are agreeing to our publishing policy.