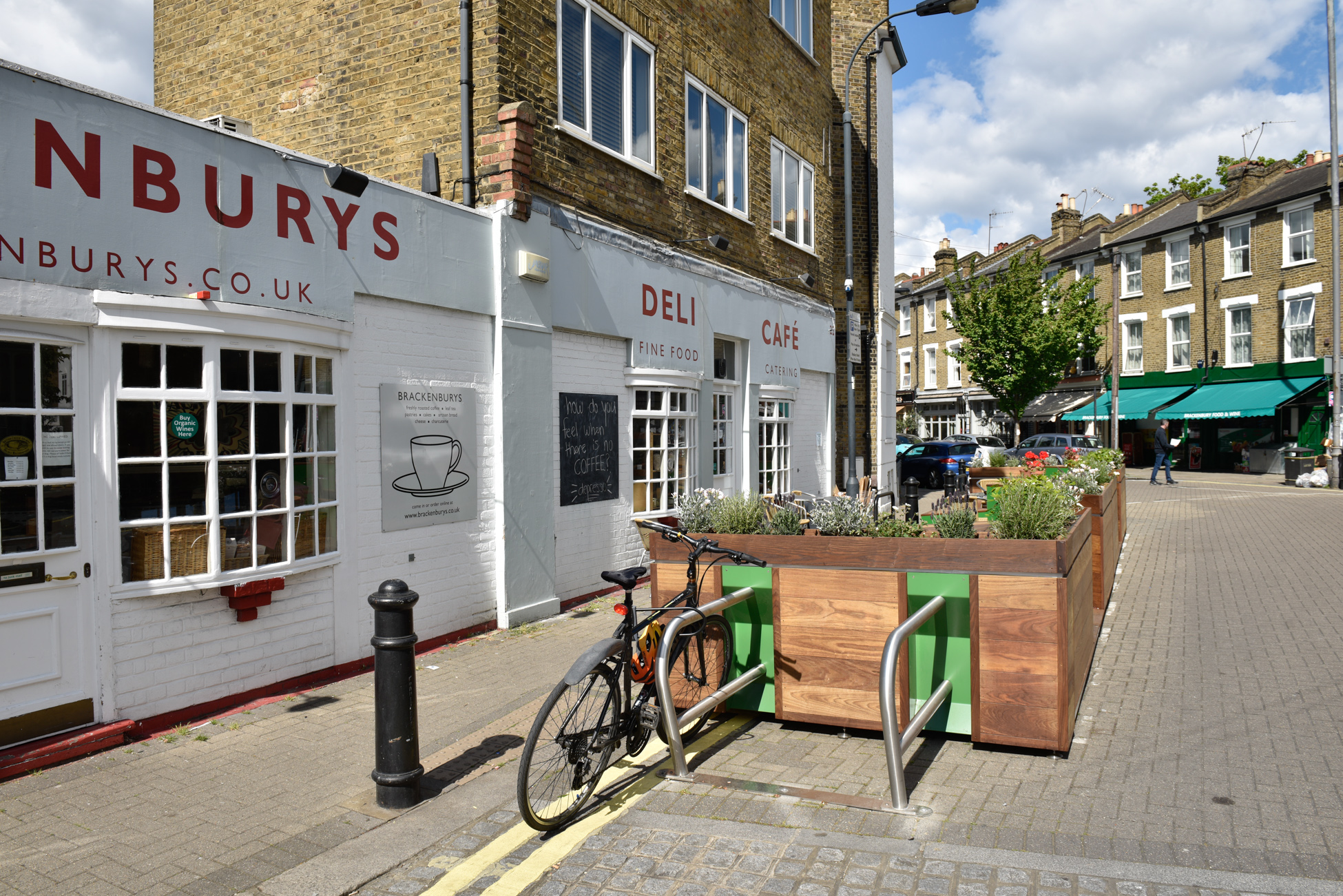 A new community green space that draws customers to local businesses has been quickly adopted by happy shoppers in Hammersmith.
The bicycle 'parklet' is a small recreational area, including seating, plants and bicycle parking facilities and takes up the space of two car parking spots.
The first of its kind in Hammersmith & Fulham has opened in Brackenbury Village outside the Brackenbury Deli and been warmly received by visitors and staff.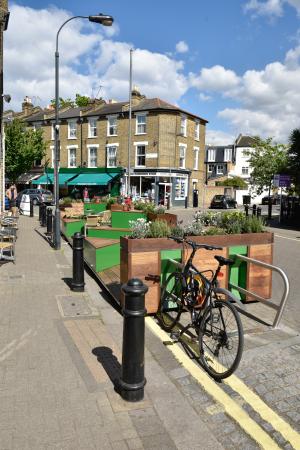 "We love it. Lots of people have commented how impressed they are with the new seating area and believe that it improves the area while creating a focal point for the village," said Sharon from Brackenbury Deli.
"It is well used, especially when the weather is good and creates a bit of a buzz.
"We were a little apprehensive about losing the parking spaces outside the shop, but now consider ourselves extremely lucky that this spot was chosen for the first parklet in the borough."
The purpose of this tiny parklet, provided by bicycle storage specialists Cyclehoop, is to bring residents, shop owners and visitors together in an area where public seating is scarce, while also offering a resting-place for passers-by and somewhere for local employees to take a break.
Encouraging visitors
The idea was developed by Hammersmith & Fulham Council after being approached by Brackenbury Residents' Group to find new ways to entice people to Brackenbury Village.
"These parklets are a great way of encouraging people to shop and visit new areas of our borough off the main commercial high streets," said Kim Dero, H&F Council Interim Chief Executive.
"They also offer some respite from city life and a unique solution to providing both more greenery and more bicycle parking spaces."
If the parklet continues to be a success, it will be made permanent and we'll look for other areas in the borough to introduce them.
More innovative ideas for cycle parking are also being considered for introduction this year in other areas of the borough. 
Read more about our Cycling Strategy (pdf).