Young people have hit the campaign trail and, if you're aged 11 to 18, they need your vote.
The candidates are hoping to become Youth Mayor and Member of Youth Parliament and you can vote for them from Monday 30 January.
Voting will take place at schools, youth clubs and community centres across Hammersmith & Fulham during the next fortnight.
"These passionate young people have some great ideas and a drive to make a difference," said Cllr Sue Fennimore, H&F Cabinet member for Social Inclusion.
"I urge all young people to listen to what they have to say and cast their vote – it only happens once a year.
"H&F's Youth Mayor Aminata Koroma and MYP Johnley Videna, along with their deputies, have been fantastic and we're really grateful for what they've achieved."
The role of Youth Mayor was launched last year to give young people a formal role at the heart of the council, enabling them to scrutinise and improve services.
The H&F Member of Youth Parliament represents the voice of the borough's young people at the UK Youth Parliament and leads local campaigns.
Both will head H&F's Youth Council which is made up of 13 to 19-year-olds and gives young people the chance to have their voice heard by councillors.
"It was a fantastic experience and really boosted my confidence that I was able to achieve so much", said Aminata Koroma, H&F's outgoing Youth Mayor.
"I met some inspirational people while attending community events and councillors were really keen to hear what I and the youth council had to say."
The election for the Youth Mayor will be held at the same time as the vote for the borough's Member of Youth Parliament.
All young people aged 11 to 18 who attend the borough's schools can cast their vote for both elections on the same day. The runner-up in each vote will become the deputy to the Youth Mayor or Member of Youth Parliament.
Youth Mayor candidates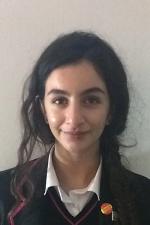 Hiba Al Moosawi, 14, of Hammersmith
I would make a great Youth Mayor because I think a Youth Mayor is responsible, considerate and motivated to voice all issues the youth face. I believe I am all these aspects and more. I'm immensely understanding, passionate and a good listener, therefore your opinions are extremely valid. Furthermore, I am determined to support and do everything within my power and voice to bring change and assistance to all young people as I support all young people and will make a change!
As Youth Mayor I would like to guide and assist all youths by offering more work experience and workshops as it's crucial for our future life. There is no limit to what you can achieve; one mere experience can be a huge step into the future.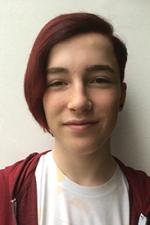 Cas Bradbeer, 15, of Shepherds Bush
I would make a great Youth Mayor as I will bring to the council my passion and experience of the issues in our community alongside my knowledge and insight in helping others, through my role as Youth Mayor, to help us improve the lives of young people throughout the borough.
As Youth Mayor I would like to help improve services and opportunities for all young people. I would particularly like to campaign to improve things for the LGBT community. From personal and second-hand experience of the difficulties that minority groups such as LGBT+ people face, I have become determined to help young people and the community in tackling these issues. I hope to make a significant improvement to the lives of people in schools and our wider society through education, awareness, support, and acceptance.
Salsabeel Montague, 16, of Fulham
I would make a great Youth Mayor because I am passionate about representing your views on issues to bring about change for the better good. Also if elected as young mayor it will mean that I will be more involved in local issues and help bring about change in our borough.
As Youth Mayor I would like to focus on mental health as well as highlighting all the positive things that young people in our borough are doing and challenging some of the negative stereotypes that older residents have about young people. I believe that, especially during year 11 with the stress of exams, students should be able to have access to drop-in sessions to discuss their worries in a safe environment. At the same time, I would like to help break the stigma of what people think of mental health.
Youth MP candidates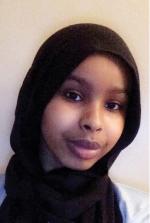 Sarina Mohammed, 16, of White City
I would make a great MYP because I genuinely want to make a change as well as give back to the community and city I live in.
Locally, I would like to focus on volunteering in our community. I believe that there should be more of a focus on volunteering in Hammersmith & Fulham and the opportunities it offers to young people living in the area. For over three years I have been volunteering with a children's charity and the impact that it has had on my life has been a lot larger than expected. I've learnt so much more than I would have expected to and having volunteering on college applications and my CV makes me stand out more as opposed to someone who only has their grades. Non-profit organizations such as Hammersmith and Fulham Volunteer Centre should be encouraged more in sixth forms, especially since most sixth forms require at least 100 hours of volunteering, and the organisation can lead to a job in the future. For students under 16, there should be organisations which help them get involved.
Nationally, I would like to focus on improving police relationships with young people. I believe that the relationship between the police and young people nationally is very vulnerable due to the youth believing they are being singled out by police, while the police believe they are just doing their job. This causes tension and a lack of respect between the two groups. The youth do not associate the police with a service trying to help them. This is mainly due to the random stop and searches occurring often without cause. In 2015 alone over 155,489 stop and searches occurred just in London. I believe that this could be made different by introducing workshops in schools that are more focused on the police force as opposed to just what happens if you go to prison. The workshop would be diverse, all students would be included and they would occur in as many schools as possible.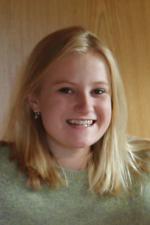 Emma Whiley, 16, attends a school in Brook Green
I would make a great MYP because I am passionate about everyone having a voice, and age should not be a barrier for the young people locally and nationally who want to make a positive impact on their lives and the lives of others. I am very enthusiastic and positive and I love meeting and talking to new people. If I were to be elected, I would give my all to helping to effect change in the borough and on a larger scale.
Locally, I would want to raise awareness for the mental health services in the borough, work to improve them and to try and tackle the stigma of mental illness. Young people, and not just in our borough, often find themselves at a loss for support at the age of 16 or 17. This is because there is not enough assistance provided through the transition period of them leaving the Child Mental Health services at 16 or 17 and entering the Adult Mental Health Services, which often can't begin until 18, or even at all. I want to work with the young people of the borough, and mental health services to tackle this issue.
Nationally, I would like to campaign to improve the curriculum. I am passionate about young people in the UK benefitting from a curriculum that will prepare us for our lives and what that will entail. For me this would involve lessons on financial matters like taxes as well as practical skills to equip us for living alone and growing older. I also truly believe that the curriculum must highlight and educate boys and girls about critical issues for our time; issues with consent, equality, and tolerance because, perhaps even more than life skills, knowledge and understanding of these issues and what we can individually do to effect change in these areas is crucial. To this end, I would campaign to change the curriculum to involve both teaching necessary skills and ensuring that creating awareness for the issues of our time is compulsory for all. Through knowledge of the problems we can effect change as young people.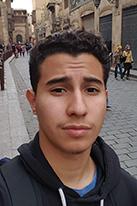 Adam Elbounabi, 17, attends Burlington Danes Academy
I would make a great MYP because I want to serve the community that I live in and to change some aspects in a vision to make it better for all. I also have the experience having been a part of a charity's youth board and having served as an ambassador for young people in France and America where I talked to young locals and policy makers to cause a change for the better.
Locally, I want to allow easier access for young people in the world of work through placement and apprenticeships. As the future of the world we should be more informed of the opportunities that we can take advantage of and want to do so through advertising it on social media where we can all see and use. As I have seen friends get work experience at prestigious places such as parliament and with opportunities like this we can all achieve success and our personal goals.
Nationally, I would focus on the vision of a safe and fair society and plan to do this through fighting discrimination by using social media and as many platforms as possible as we need to get the message out now in a time with growing tensions due to Brexit and the American election. Also, being a victim of discrimination due to what I was wearing and what I look like makes me want to see a change for the better in this issue as I don't want people to experience what unfortunately others have.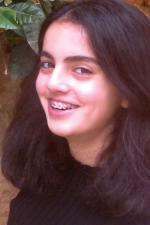 Emma Ghanem, 14, of Hammersmith
I would make a great MYP because you can trust me- if I say I'll do something I'll do it to the best of my ability. If I am MYP, you can trust me to represent your voice and your views. I'm passionate about making a difference in our community - there are social issues that must be tackled – young people are the future and it shouldn't be much to ask that we should have a say in it. I'm just a regular young person from Hammersmith who will really represent you.
Locally, I will campaign for mental health. As young people, we're expected to juggle our school work, social lives, insecurities, and extra clubs and just breeze through it. I know the struggles. Just as we learn how to be physically healthy, we should know how to be mentally healthy in school to stop it happening in the first place. If I am MYP, I will encourage this in our schools.
Nationally, I will campaign to help save the NHS. It is said that by next year, the NHS' debt will be so big that it would be in financial collapse. Our NHS is so important - it's our future - as young people, we shouldn't lose free healthcare when we grow up just because of the mistakes made by people today. If there's no health, there's no life.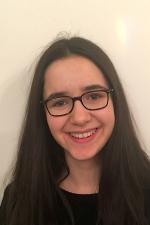 Sara D'Attansio, 14, of Brook Green
I would make a great MYP because I am very hardworking, organised, and incredibly passionate about getting the voices of young people heard on both a local and national level. I have also been debating competitively for two years and am therefore able to contribute to discussions about how to improve political issues and can articulate the concerns of young people in our borough.
Locally, I think that young people should have a greater understanding around mental health and easier access to mental health services. It is also very important to remove the stigma that currently surrounds mental health and raise awareness about the way to get help or help others. One in four people in our borough experience a mental health problem over the course of a year so this is a very important issue to prioritise, particularly with respect to younger people.
Nationally, I would like to campaign to improve the curriculum. As young people we must understand the way that our society functions to be able to interact within it and with each other and to become better and happier citizens. Firstly, it is important that young people better understand key institutions in British society and the way that they function. Topics could include how elections are carried out, how laws are made and how justice works. Secondly we should also gain basic skills (such as handling personal finances), which empower us to be able to make independent decisions as they equip us with the knowledge and tools that we need and therefore help prepare us for later life as adults. Finally, it is essential for young people to be very aware of issues such as the need to combat stereotypes and promote tolerance as no young person should have to experience any sort of discrimination. We have a responsibility to ensure that we are educated about these problems and the best ways to deal with them.