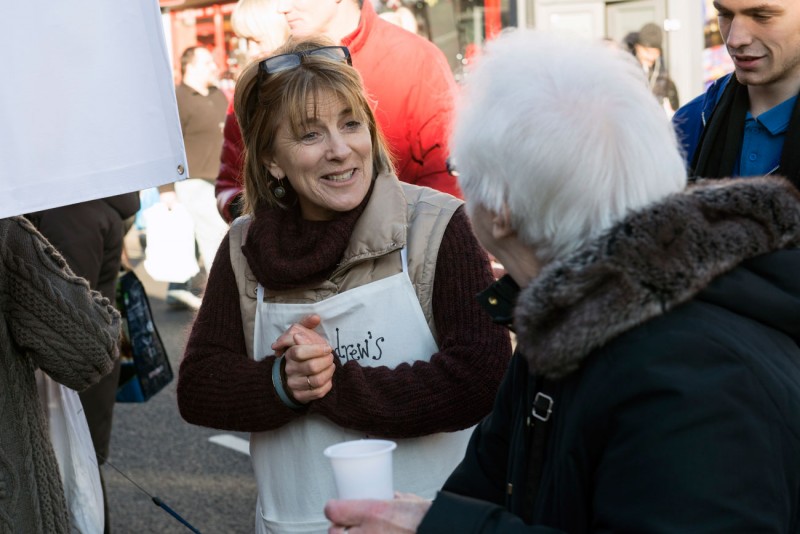 Residents are invited to celebrate summer in Fulham's North End Road on Saturday June 27 at a pedestrianised and extended Summer Market packed with a wide variety of stalls.
Building on the success of the traffic-free Festive Market last December, the Summer Market will see 150 stalls lining both sides of the high street up to Lillie Road, selling great gifts, beautiful crafts, jewellery and art, stylish clothes, delicious cakes, hot food, refreshing drinks – and loads more. A funfair and live music are also planned.
Councillor Ben Coleman, who chairs the Economic Regeneration, Housing and the Arts Policy and Accountability Committee, said: "The atmosphere at the first pedestrianised market in December was tremendous, with no buses or lorries thundering down the road. We hope people will come and enjoy a great day out in June."
The expanded Summer Market is part of a big push by the council to revive North End Road. Local residents, businesses and stallholders are working in an action group with the council to make the road more attractive to visitors and shoppers.
Shopkeepers said they would love to see more pedestrianised markets. Chris Slater, landlord of the Barrow Boy pub, said, "The one at Christmas was a good idea. The traders should try and do it every Saturday. It could be as big and successful as Portobello Road."
Valerie Vargas of Modern Classic Tattoos added, "There was a very special feel to the road. The food was great – I even had lunch twice!"
The Summer Market will also launch the week-long Celebrating Fulham festival, which runs from June 27 to July 5.
This will showcase the area's history, talent and entertainment and give residents and visitors the chance to discover some of Fulham's hidden treasures. Events will be publicised through flyers, the council's website, local websites, press and local media.
Further traffic-free markets in North End Road are planned for September and December.
Anyone interested in taking a stall at the Summer Market should please contact either Lesley.Grant@lbhf.gov.uk or George.Neal@lbhf.gov.uk.