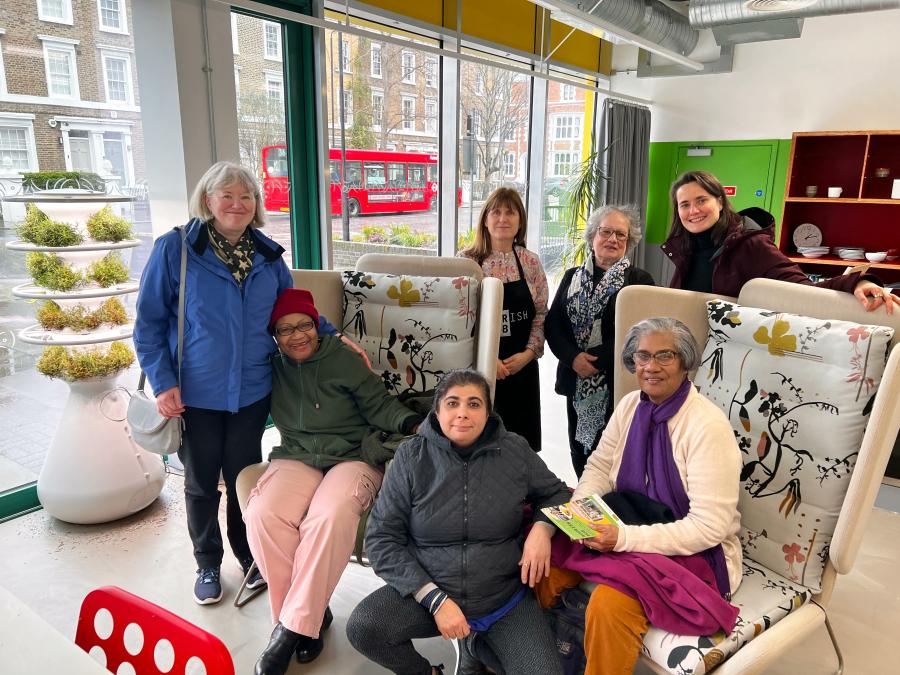 Who are H&F's Sustainability Champions?
H&F's Sustainability Champions are H&F residents and local community members who already play a crucial role in addressing climate change effectively in their local area.
Led by volunteers, the group works in partnership with the Urban Partnership Group, who has a long-standing track record  of delivering programmes to improve the health and wellbeing of H&F's diverse communities.
Their centres include the Masbro, Brook Green and Edward Woods Community Centres.
What do they do?
Our Sustainability Champions work to create a network of hyperlocal volunteers.
By engaging residents with the H&F's 2030 Climate and Ecology Strategy, they help outline its relevance to people's day-to-day lives, enabling them to take Climate Action Together.
They lead on projects that improve the local area, help local people lead healthier and happier lifestyles, and address the climate crisis whilst growing a stronger community.
Credentials
By developing partnerships with community experts, they help deliver projects that span a diverse range of areas, including:
local food growing and gardening
saving money on energy bills
repair cafes and swap shops
cooking classes
tackling air pollution.
In 2022, they:
hosted climate action activities and events on various topics, including food waste (Nourish Hub) and cycling (Edward Woods Community Centre)
held coffee mornings or other networking events at H&F's community centres, Lyric theatre and 245 Hammersmith
organised workshops, training and volunteering opportunities for dozens of residents, including at Parkview Centre for Health and Wellbeing and St John's Community Hall
helped facilitate resident engagement at various council events, including at H&F's Wild for Wildlife festival, the opening of Hammersmith's Library of Things, and the Sustainability Boot Sale at Masbro Community Centre.