Hammersmith & Fulham Council is championing our borough's dynamic spirit as we bid for the title of London Borough of Culture 2025.
Our bid emphasises the principle of connection, encapsulated by "Where Culture Connects".
Visit our Where Culture Connects website
We aim to highlight H&F's cultural capabilities, elevate our community's perspectives and affirm our dedication to arts, innovation and diversity. Central to our aspiration is the idea that H&F is more than just a location—it's a nexus where diverse stories, ideas and traditions converge.
As we bid for the London Borough of Culture title, we invite both residents and partners to be part of this transformative movement, where every contribution amplifies H&F's unique position as the place "Where Culture Connects".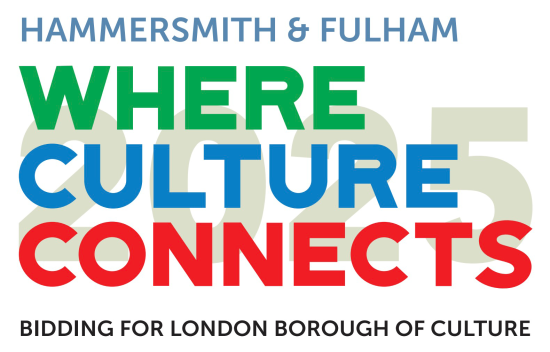 Timeline
Our full bid will be submitted to the Mayor of London in November 2023.
The results for the London Borough of Culture competition will be revealed in early 2024.
About London Borough of Culture
Launched in 2017, the Mayor's London Borough of Culture award brings Londoners together.
It puts culture at the heart of local communities, where it belongs, illuminating the character and diversity of London's boroughs and showing culture is for everyone.
Learn more about the London Borough of Culture on the London Gov website.